About Us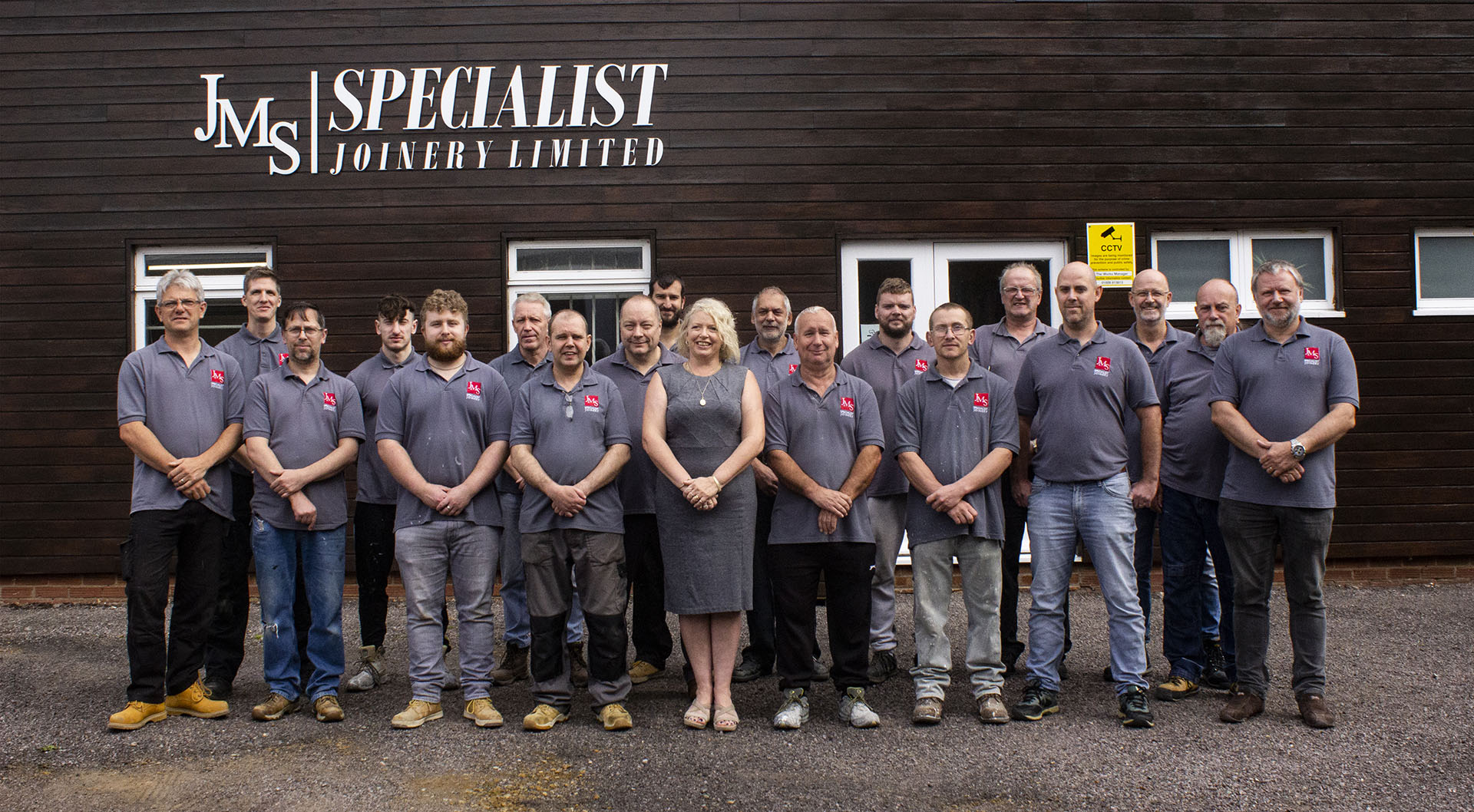 Since 1982 JMS Specialist Joinery Ltd have been recognised as one of the leading joinery manufacturers in the UK. We supply high-quality hardwood & softwood bespoke joinery solutions to clients ranging from luxury developers through to architects and main contractors. We have the capacity to deliver our joinery throughout the UK. Our diverse project portfolio includes luxury homes, office developments, hotels, hospitals, museums, residential developments, schools & universities, exhibition centres, banks, shopping centres, theatres, airports, leisure centres, sporting arenas and law courts.
Our fully-equipped joinery factory in Southam, Warwickshire, houses our skilled team of professionals, many of whom are long-term employees. Our in-house design team combine modern manufacturing techniques and advanced software such as 3D Autodesk Inventor and Microstation Powerdraft with more traditional skills to ensure each client receives a personalised and professional service from inception through to end product. Repeat orders from satisfied clients are testament to our commitment and ability to deliver.
We have the capability of producing almost any bespoke joinery including reception desks, staircases, panel doors, cladding, panelling, bedroom furniture, cabinets and windows. We often complement this with more standard joinery products such as door linings, skirting and architraves. Through our skilled supply chain we can incorporate metalwork, stone, glass, ironmongery and laminate materials into any design to provide an all-in-one solution for your joinery requirements.
We welcome the opportunity to work with new clients whilst we continue to build and develop our existing client relationships. We are proud to have built up our business to achieve an annual turnover of £2.0m with a strong debt-free balance sheet and excellent credit rating.